'Taste the flavors of Hanoi'
Ride pillion on vintage Vespas through the capital city's iconic narrow streets while sampling sensational food for a truly authentic Hanoi-style night out with local people and live music. All food and drink is included, so please bring a healthy appetite!
Description: We start this exhilarating evening at a rooftop bar, with views of the amazing St Joseph's Cathedral and try a snack from a nearby street vendor before hopping on the back of our Vespas. We weave through narrow streets of the Old Quarter before arriving at a fascinating local joint located mere.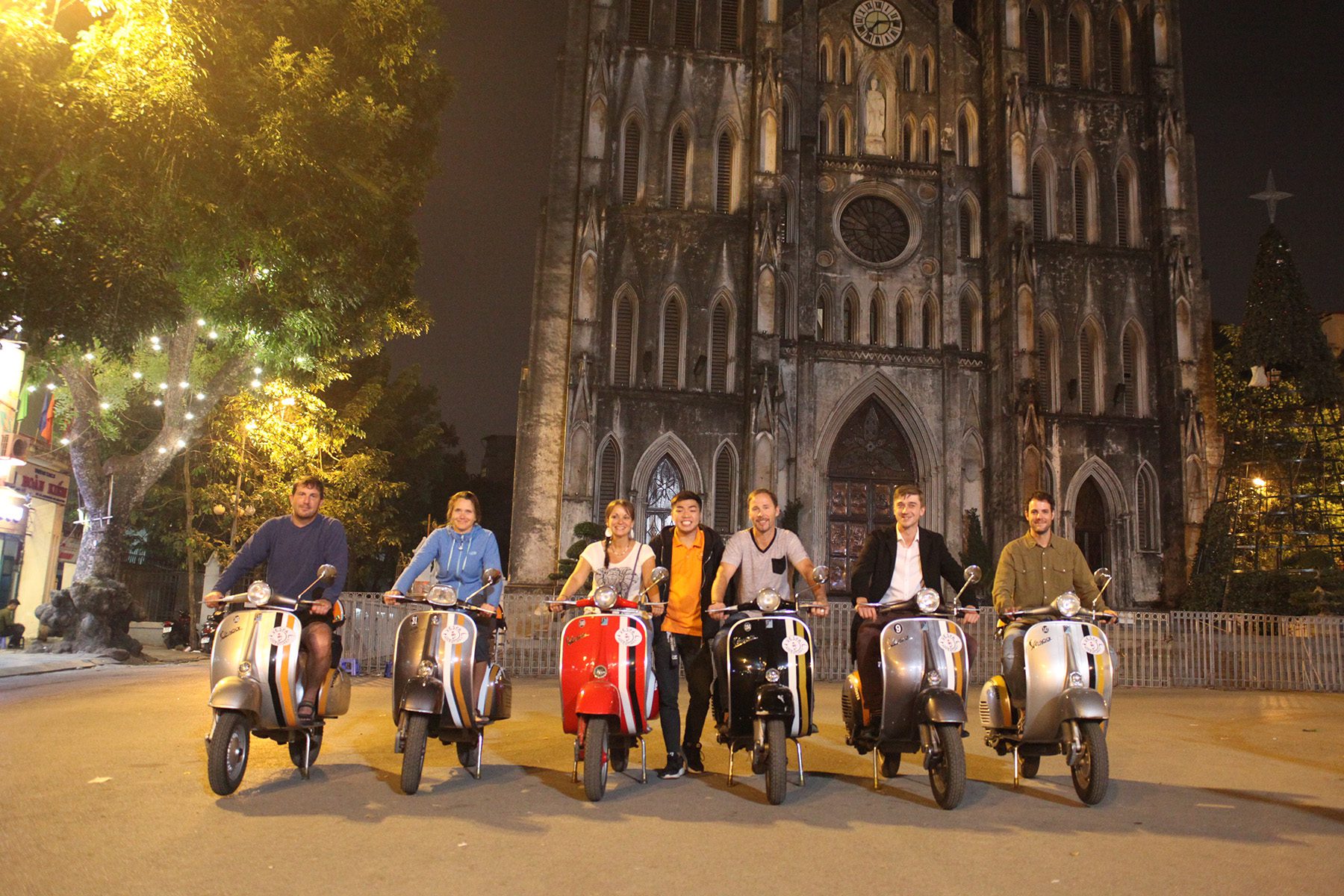 Centimeters away from the railroad tracks, where we sample some infused rice wine and a snack. The next stop is gastronomical heaven as we taste the quintessential dish of Hanoi, before making our way along West Lake to taste another local specialty and learn art of wrap 'n' roll, Vietnamese style! The night ends at a Jazz Club next to the Hanoi Opera House. A live band will wow you with a truly unique blend of styles, 1930's jazz fused with traditional Vietnamese music! Come join us for a fun foodie experience you will never forget!
Stops include: Cafe bar, St. Joseph's Cathedral (outside), two local restaurants, railroad tracks bar, jazz club.
Tour includes: Vespas, experienced drivers, helmets, rain ponchos, English speaking tour guide, all entry fees, all food & drinks (incl. alcohol) at designated stops. Pick up and drop off from your hotel in Hanoi.
Tour Time: Departs daily at 6pm and lasts for 4 hours, finishing at 10pm approx.
This tour is perfect if you like: nightlife, cuisine, local lifestyle, culture, live music.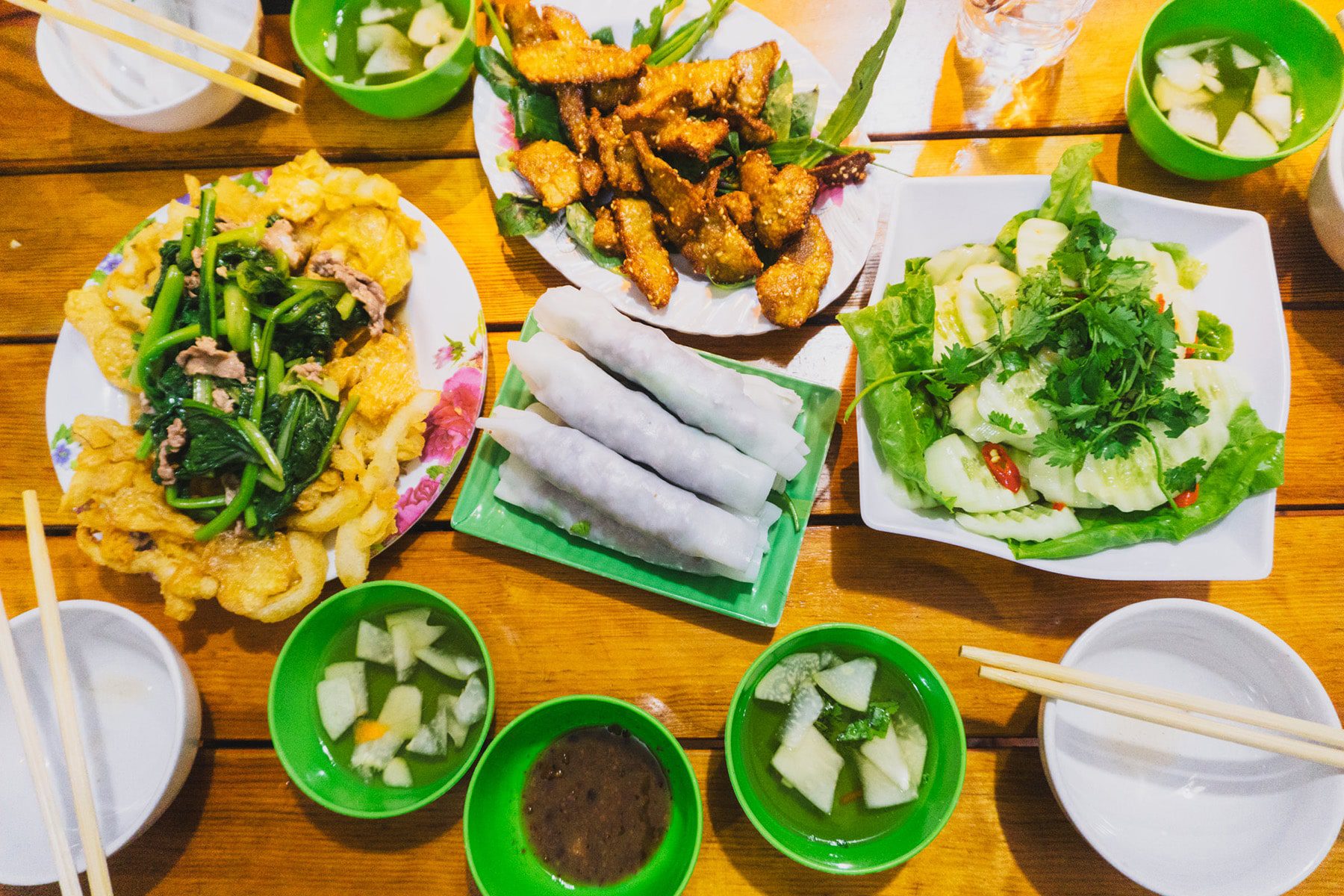 PRICE
Please contact our Sales team for the exact availability and cost.